Easter brought more than the typical celebrations in Eden this year (although who could ever say Eden is typical!).
A dedicated team of members from St George's Uniting Church in Eden, have spent the past year working hard to physically build a community pantry in extension to their community hall. The pantry adds to the many community building activities on-site, which include a free weekly community lunch, a community garden, and volunteer opportunities.
The Pantry was made possible by funds from the NSW Government Social Housing Community Improvement Fund, as well as many hours of in-kind professional work by Peter and Pam Skelton in particular.
"As we at St George's Uniting Church, Eden, celebrated Maundy Thursday; Christ's command to love one another and follow the Way of sacrifice and servant hood, the Pantry opening was our offering of love to our community", said Pam Skelton.
The official opening of the Pantry was indeed a celebration, with many local services represented as well as congregational members and Uniting staff.  Of course central to the joy of the day were the excited shoppers discovering those bargains and nutritious foodstuffs to share. A big day following a year of hard work to make the pantry a reality.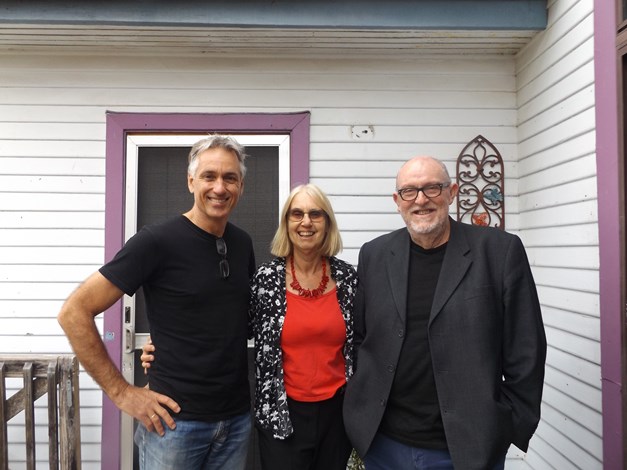 Photo: Rev. Michael Palmer, Pam Skelton, Rev David Russell enjoy the Pantry opening.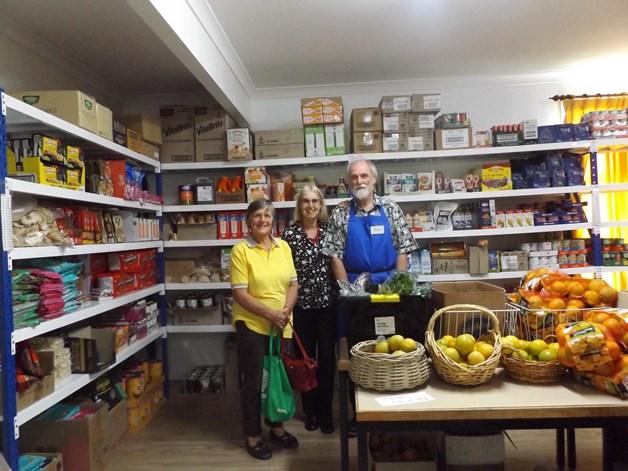 Photo: A first customer with Pam and Peter Skelton in the Pantry.