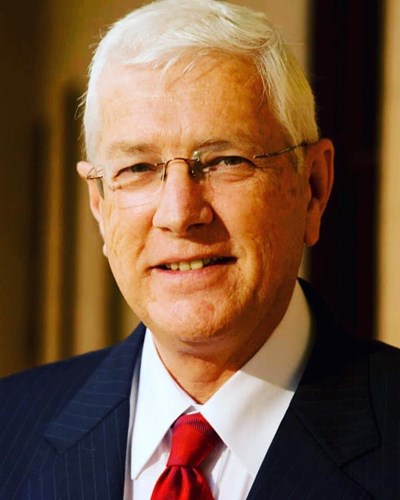 Funeral is this Thursday at Bowral Uniting at 11am.
A tribute from Howard Packer
Vale Rev Harry Herbert
Somewhere today someone is organizing to spend Christmas with a family member who would have once been found dead in a Kings Cross lane with a needle in his arm;

Somewhere today a mother is being told by a FACS caseworker that her children can stay with her after all because of the skills she acquired in the Newpin programme;

Somewhere today a child is learning in the Anchor programme that she doesn't have to side with one parent over the other in her parents' bitter divorce and just because her parents don't love each other anymore doesn't mean they don't love her.

Somewhere today a family is overwhelmed with relief that their frail, aged member has found a place to live in safety and dignity;

Somewhere tomorrow a graduate of the Institute of Family Practice will use his skills to inspire people, enliven communities and confront injustice.

All of these things are happening because you spent your life fearlessly and passionately creating a more just world.

These people did not know you but each and every day celebrate your important public life. Those of us who were blessed to have known and worked with you will never forget that experience.

https://www.facebook.com/CanberraRegionPresbytery/?__tn__=kC-R&eid=ARDT1Znzfbt4v_52sBBynTZ9qeFYUy0IPGl-gPh-XOiWtTXJ-pddPH-gvYoO6w4jsJWlxKYEOjPoDkfH&hc_ref=ARSAuwXyNXHyOqdc_ujAZzhCDUYyydBQ9JVMKKyTEBM-4LdjVYVoQAEwpbZctV_BOIU&__xts__[0]=68.ARDZpeFizpGn_qr9_nraFoJjKuyZmjYXGH5a5LRkzQ5_7Eoy2n8eQ0HF-Z2Dx4BNvHys0nfSywWIRSmK2RIa8DgrlMpxDTcz-JIbYDY6zvc1XX4zZjoIp-bePnfhSpnv5Z1U0100_Aq-w31drtyI8kp4XkSdWHLxCNiAKqt6wTEL00ba11Q5amXYKdii-b2gWx3rH6VmB27OphaOVzBKEhypsa52Y_Byy4VfK9YKJOu4ByNiJ7ZWyHSc8m8xa4iECEaWRP4WK3RiT1rKG8g4bH8C6hmNC5VFxDus8SSKe2_VxegW4I3Scvhz-vLZ1goCaDvPyY5w-zltuVcbuOTmaoGb3BCTVeWvvEGQkTyY3sjkozCx273QYJX5DgDU-stIGXvlZ6_bPBwnJIRLzx22RAob6P2GOT5tVGc3VrrUpDMWwNYj9ShrXjtR1oUuGJ758gv8Im3Ba0ijihSpCAUbOhBOiI73FBUNF5q-JmN00DGME1jwpkerc92ho_XnIzAeZ8RriYAMqhXdzWt1YxGN0Zw